HRx Gurus is a consortium of the best and brightest ERP/Technical consultants offering vast HR, Finance and Payroll transformation and advisory consulting tenure. Our team have experience with some of the leading brands of HR & Payroll technology. We offer "one-off" strategist or project manager roles to scaling single project teams of 20+  consultants with our global tech network.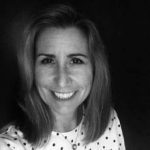 Diana Howard
HRx Guru & Founder
Head Guru and Founder of HRx
Global HRIT Strategy, Transformation, & Consulting Expertise
HR Practitioner, Project Manager and Six Sigma Certified
20+ years global experience deploying HCM and Financials
Ability to identify and capitalize on transformation opportunity areas, conceptualizing and applying best practices for change, supporting organizations in transition
Best of Breed 3rd party expertise in HR systems for talent/recruitment, payroll, LMS, workforce management, diversity, exec compensation
Oracle/PeopleSoft experience;  Workday/ERP certs; 1st class of Engagement Management and Workday HCM (trained in Update 7)
25+ ERP customer deployments in leadership / project delivery roles
Digital Adoption program expertise, vendor selection and tech implementation for SaaS and on-prem applications
Served as a member of SHRM, WITI, Wake Medical Hospital Volunteer Program, Board Secretary for Gallery C
Guest lecturer at the NC State University School of Business
Based in Raleigh and Wrightsville Beach, NC with husband, Bill, their paddle boarding dog, BoBo, and the newest pup, Gabby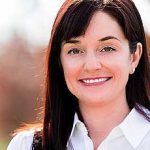 Stacy Jackson
HR/Tech Guru
Principal/Owner of Cloudcast Consulting
Global HCM/ERP Solutions and Deployment Strategist
Payroll and HRIS Executive (industry-side experience)
HCM/Payroll transformation (consultant expertise)
20+ ERP customer deployments in leadership roles
Hands on  development expertise providing a quality lens of process and technical detail for client solutions
Peoplesoft & Workday Certified

Engagement Manager, Core HR, Payroll, Compensation
Partner Product Lead in Compensation for Workday

Focus on large, complex global engagements
Born and raised in Atlanta and now based in Denver, CO
Proud parent of Kaylie and Sam and a menagerie of rescued lizards, birds and dogs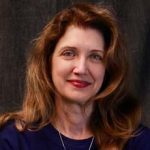 Susan Fox
HR Guru
President, Enterprise Solutions Consulting
Global HCM/ERP Strategy, Transformation, and Consulting Expertise
25+ years experience helping customer in a leadership role deploying HCM and Financials
20+ years experience assisting customers with ERP Selection, Contract Negotiation/Oversight
20+ years experience in Public Sector, Higher Education, Federal Government and Non-Profit
Workday/PeopleSoft certified

Engagement Management, HCM, Launch
Payroll, HCM

Member of the Society of Human Resources (SHRM), Women in Technology, American Payroll Association
Former CPP
Born and raised in Massachusetts, now based in Leland, NC with husband, David.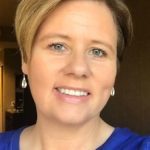 Sandi Lopez
HR Guru
Global HR Strategy, Transformation, & Consulting Expertise
Global HCM, Time and Labor Solutions and Deployment Strategist
25+ years successfully working industry and client-side with HR technology implementations, deployments, and upgrades for on prem and cloud technologies
10+ years experience on "multi-app" implementations, providing both technical and analytical leadership on complex projects.
Expertise working within current and legacy versions of Replicon, Kronos, eTime, ADP Global View, ADP Enterprise (covering Timekeeping, Advanced Scheduler, Leave/Accruals, Project/Activity Tracking, Mobile functionality, Payroll, Skills
Professional Member of Society of Human Resources (SHRM)
Born in central Nebraska and now based in the Dallas, TX
Proud parent of Nicholas, serving with US Marines, Andrea, serving in the US Army, and five wonderful grandkids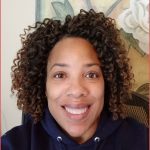 Lynette Griffith
Payroll Guru
Owner/Principal of Alink Consulting Services
Seasoned full-cycle Payroll, Time, Absence and HR Professional
Over 25 years of experience healthcare, oil & gas, retail, manufacturing, and technology industries
Experience with industry-standard applications such as ADP, UltiPro, Dayforce, Workday, and Kronos, CloudPay and Replicon
15+ years of Consulting experience

Certified US & Canadian Workday Consultant
Certified Time Tracking Workday Consultant
Former Certification in Dayforce Payroll
Certified Payroll Professional (CPP)
Certified Professional in Human Resources (PHR)
Canada Payroll Compliance Practitioner (PCP)

Expertise in Process Optimization, Data, Testing & Delivery
Current member of American and Canadian Payroll Associations
Raised in Anchorage, Alaska, now lives in Georgia with husband and surrounded by 13 grandchildren
Member of the Gurus since 2020
Location: Central Georgia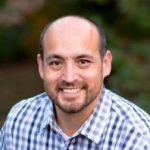 John Garcia
Tech Guru
Tech Lead/Founder MEHRGE Integrations
Developer and Implementation Project manager for 12 yrswith various SaaS companies before diving into HCM/ERP Integration Consulting in 2013.
Workday Integration Certified and Workday Studio Certified
Led multiple Workday Integration implementations from both implementation partner and client side perspective.
Built and supported multiple integrations ranging from CCB's, EIB's and Studio Integrations.
Led the integrations piece in both a Project Manager and Developer capacity
Based in Austin, TX area with wife, two boys and our black lab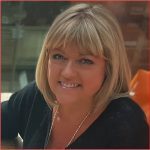 Rachel Cross
DX Guru
Founder of DXdesign, digital content specialist: internal communications and SaaS training
10+ Years' experience supporting global enterprises going through HR/digital transformation
Supported 50+ SaaS deployments with digital content
Advises, designs and produces internal communications and training videos to drive user adoption of new systems, processes and behaviours
Workday content specialists, providing 'off-the-shelf', white label and custom video packages to support Workday and other SaaS/Cloud deployments
Expertise working with Workday, ServiceNow SuccessFactors, Salesforce and other applications
Produces video content in any language to support global initiatives
Born and raised in the UK, she serves an international client base from Manchester, UK
Member of the Gurus since 2020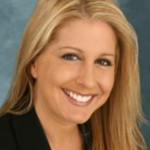 Nicole Pavisic
HR Guru
Principal/Owner of Soltani Enterprises
Experience from SME/Consultant to a Global VP of Sales & Service Delivery offering expertise with the leading brands of CRM, HR, and Finance applications such as SFDC, Workday, Oracle, SuccessFactors, and ServiceNow
20+ years Global experience in HRIT/Sales Systems selection, Strategy and multifaceted Project Management
15+ years experience in Cloud System consulting including plan, design and execution and measurement in over 35 countries
Expertise in Business Strategy , Effectiveness, Process Optimizations
Change Enablement and End User Adoption, People Experience
Multicultural Business Operations and Global Transformation Expertise
Mergers/Acquisitions/Expansions
She is an advocate and public speaker on change management and adoption approaches related to digital transformation and global technology investments
Born and raised in Chicago, IL she now resides with husband, Colin, and their rescue Luigi in Manchester, UK

Amy Patterson
Payroll Guru
Owner/principal of Acadia Payroll Consulting
Certified Payroll Professional (CPP)
Expertise in US Workday Payroll, Absence & Time Tracking; ADP payroll tax and wage garnishment and reporting products; US for CloudPay
Experience with Paylocity WFM, Payroll, Benefits, Recruitment and PeopleSoft: Payroll, Tax, Bank Files
In-depth knowledge Mergers and Acquisitions, Benefits/ 401k Administration, Time and Attendance, and Taxes
Well versed in the benefits and payroll lifecycle for implementation and post-production support activities
Experienced with the leading industry payroll technologies and their application in the global beauty, retail, technology, manufacturing, oil & gas, supply chain and consumer products industries
Excel in Phase 1 project design, data, test and delivery
Experienced in post-production support for Payroll optimization and/or Phase X projects
Provide current payroll system assessments, Workday "review and recommend" and RFP selection & support
Client recognition/awards for customer service, process improvement and team approach to delivery
Thought leader on payroll related topics as seen in spotlight of ADP magazine
Member of the Gurus since 2020
Born and raised in Maine. Currently located in Denver, CO raising three fabulous Labrador Retrievers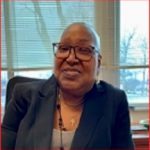 Cynthia Brown-Harris
HR Guru
Principal/Owner of Strategic HR Technology Services
Cynthia offers 20+ years Global Leadership experience in HRIT Infrastructure and User Support, HR Technology Roadmap Development and Program/Project Management
She provides a range of HRIT program, policy and HR technology expertise with the leading brands of HR applications such as Workday, SAP, PeopleSoft interfacing with ADP and Dayforce Payroll systems
7+ years Global Leadership including Workday Implementation & Infrastructure support/operations for 12,000 employees across 15 countries and 7 languages, including multiple acquisitions
Expertise in "in-house" Cloud support and optimization model – under her management, 75% of all Workday configuration developed and tested in-house including, Global HR and Recruiting, US Payroll and Absence and 100+ integrations to external systems
10+ years Global Leadership Merger/Acquisition implementations for Cloud technologies
20+ years developing System Integration and User Acceptance Test Plans/Procedures and Master Data Validation methodology
Experienced in LEAN/Six-Sigma methodology focused on business process optimization and expertise in Master Data Management principles
Born and raised in New Jersey and resides there with husband, Terry
Member of the Gurus since 2022
Locations: Somerset, NJ
Andrea Pala
HR/Tech Guru
Principal, Founder Pala Harron Group
Global HCM/ERP Strategy, Transformation, and Consulting Expertise
15+ years client-side practitioner - selecting, implementing and managing ERP solutions;  led global Workday HCM implementation for Fortune 500 packaged goods company across 17 countries and 17,000+ employees
Led multiple Workday initiatives from client side perspective including hands-on development expertise
Experience building sustainable controls and governance models for post project go-live
Member of the Society of Human Resources (SHRM), PHR Certification
Based in New Jersey with wife and two children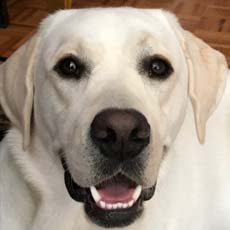 Bodhi Howard
Guru & D.O.G.
HRx's Director of Gnaw (DOG)
Canine Resource Practitioner, Pet Therapist,  and Toy Stuffing Inspector
6+ years of global experience deploying HCM and Financials
Graduate of Off Leash Training 2018 and Dogtrain Obedience 2016
2016 winner of the Cutest Pet Contest, Encore magazine, Wilmington, NC.
Expertise includes breed specific attribute exhibitions including clearing a coffee table with his affable "otter" tail, and shedding his entire weight in the course of a day provided he is near dark colored cloths or upholstery.
Primary role is to ensure critical team members see his smiling face to help push through those long days.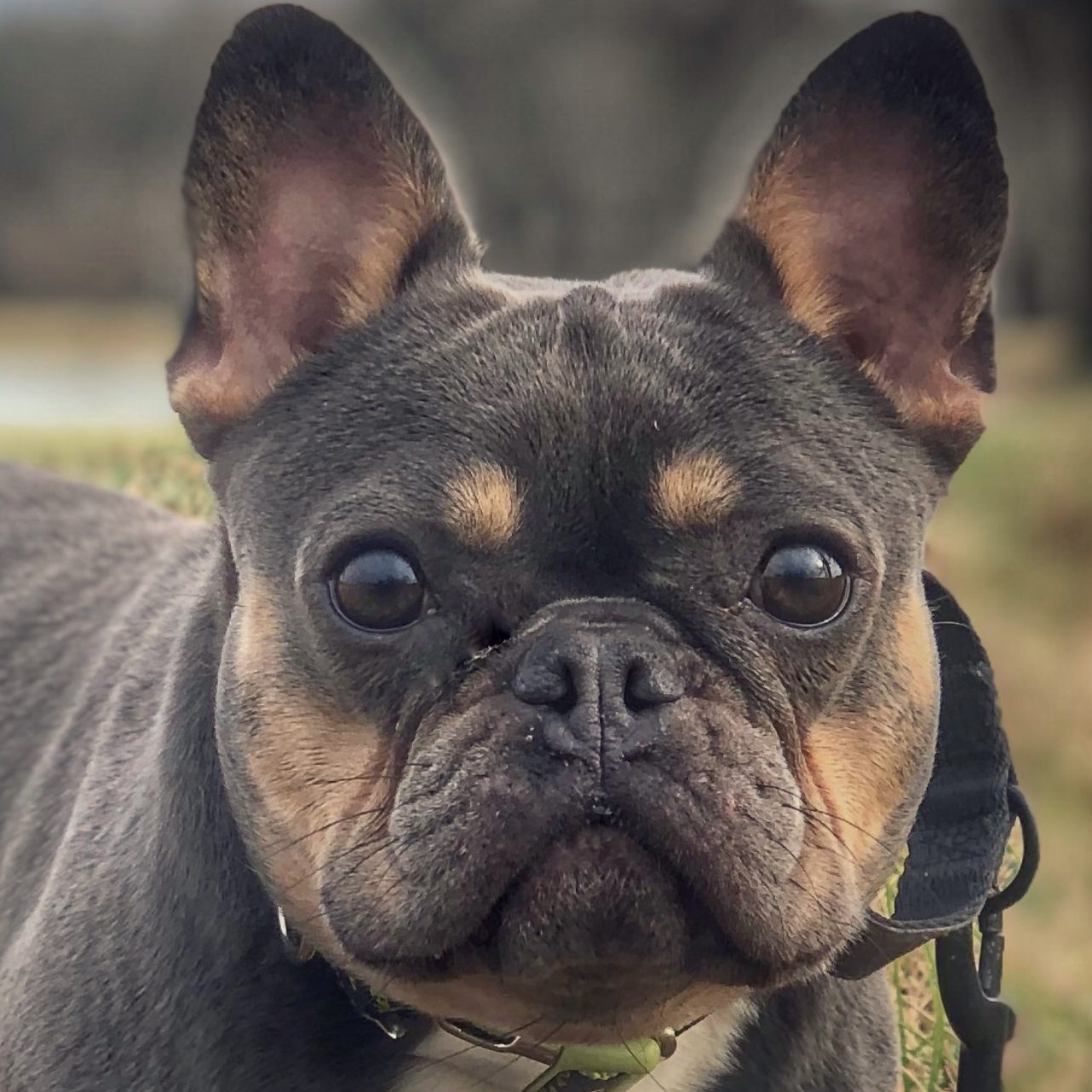 Gabby Howard
Guru & P.U.P.P.
HRx's Performance Under Pressure Partner (PUPP)
Jr Canine Resource Practitioner, Expert of Deep Breathing and Cuddle Bug
2+ years of global experience deploying stress-free environments
Graduate of Off Leash Training 2022 and Uncertified High Dive Champion 2020
Company champion of untethered Zoom Interactions
Expertise includes breed specific attribute exhibitions including clearing a room through snoring that achieves a level of performance art, and expert stare down practitioner
Primary role is to ensure critical team members hear her soothing "purr" to help push through those long days.
Questions about getting started?
Drop us a line to find out more.